Health and Family
K-State Research and Extension is a leader in providing research-based information and education for creating strong, healthy Kansas communities. We strive to make the university's research and scientific accomplishments accessible and relevant to every household.
We accomplish this through programming and educational resources designed to address the state's Grand Challenges.

Resources
From Global Food Systems to cooking with 4-H youth, food is an essential part of everyday living. K-State Research and Extension provides information and education to help you improve your nutritional health, keep your food safe, help get a food business off to the right start, and much more.

The Kansas SNAP Ed is a nutrition education program provided at no cost to Kansas families with limited resources. Our goal is to provide nutrition education to individuals and families who receive food assistance or who are eligible to receive food assistance.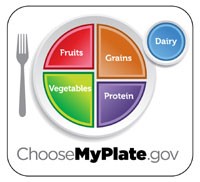 The Dietary Guidelines for Americans, 2020-2025 provides advice on what to eat and drink to meet nutrient needs, promote health, and help prevent chronic disease. This edition of the Dietary Guidelines is the first to provide guidance for healthy dietary patterns by life stage, from birth through older adulthood, including women who are pregnant or lactating.

The Rapid Response Center is here to help you find answers to your food questions and to inform you about many topics in the food world. Take a look!