Childhood Development
Early childhood is defined as the period from birth to eight years old. A time of remarkable brain growth, these years lay the foundation for subsequent learning and development. It's a critical time of development.
We provide research-based programs and education to help you support the development of children and youth.
K-State Research and Extension has published several new and revised publications focused on early childhood development. Recent publications released include: MF3161 Emergent Literacy: Helping Young Children's Development Through Reading, MF3175 Choosing Care for Your Children: Child Care Homes, and MF3113 Talk Read Play. Visit the KSRE Bookstore to search for additional resources.
Teens and Tweens
Suddenly in Charge is a program designed to support those teens and tweens who are suddenly in charge of caring for younger siblings.
National Resources
Parenting Resources from eXtension.org
Practical parenting information from the nation's largest and oldest network of universities.
Just in Time Parenting
Useful tips, e-newsletters, podcasts, videos, and more to help parents and caregivers in the most important job they will ever have.

Center on the Developing Child-Harvard University
The Center on the Developing Child generates, translates, and applies knowledge in the service of driving science-based innovation that achieves breakthrough outcomes for children facing adversity in the United States and throughout the world.
Heckman-The Economics of Human Potential
Research. Data. Lectures. Advocacy. Resources available to promote the value of investing in early childhood development.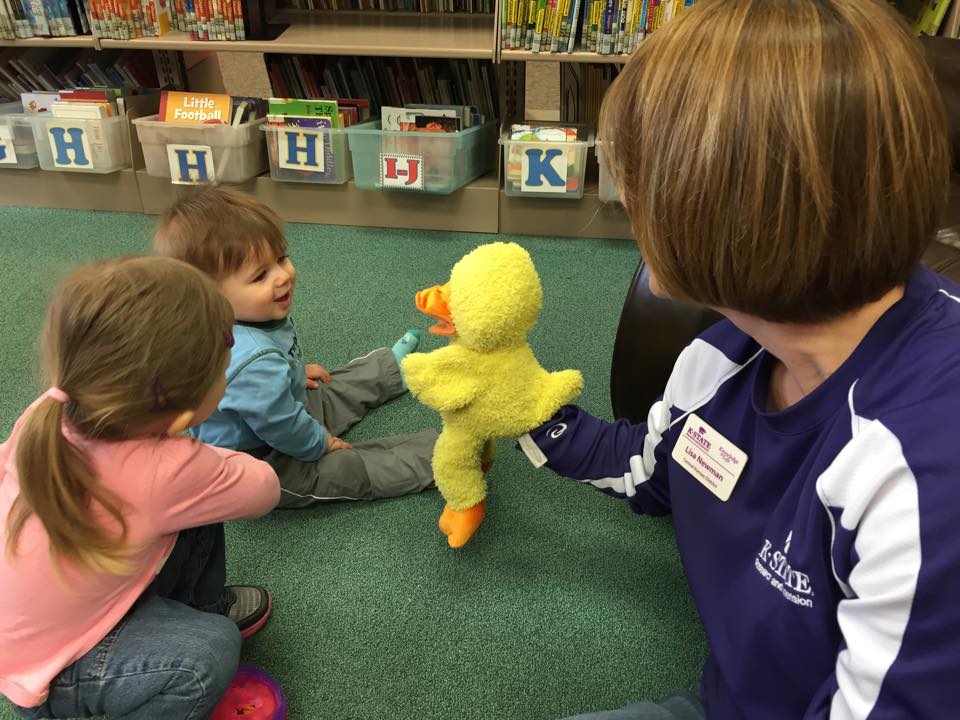 Central Kansas District offers fun and hands on early learning experiences for children, families, and early learning professionals.