Central Kansas District Master Gardeners
Click here to see the 2023 training schedule
Passionate Volunteers needed!
If you are passionate about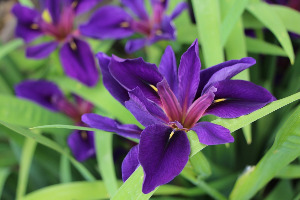 horticulture and giving back to our community you've come to the right place. We are seeking new volunteers to help us engage our community with horticulture education and outreach. We want you to use your unique skills and abilities to promote and share horticulture with all those around us. Are you up for the challenge?

Extension Master Gardeners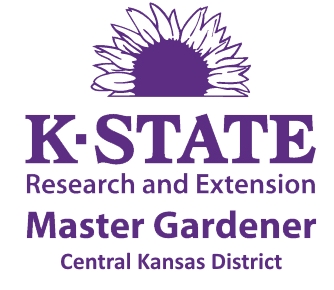 Extension Master Gardener (EMG) is an educational volunteer program sponsored by K-State Research and Extension.
Master Gardeners are K-State Research & Extension volunteers who enjoy cultivating their own plants and gardens while sharing their skills and knowledge to help others grow. Master Gardeners volunteer time in their local communities and in return get support and training from K-State Extension Agents and Specialists.
Want to Become a Master Gardener?
If you have an appreciation for plants and love to watch them grow, why not check out the Central Kansas Extension District Master Gardeners. This fun loving group of Saline and Ottawa Countians takes a serious interest in the plant kingdom. Their activities focus around learning more about plants and the environment so they can share this knowledge to benefit our local community. One of our biggest projects is the volunteer led Master Gardener Demonstration Garden in Salina that is available for the public to view and learn from.
Basic training classes covering a diverse range of horticulture topics will be offered as a hybrid format (online and some in-person) in fall 2023. The training course cost for 2023 is $120. Classes will meet online through zoom on Thursday afternoons from 1 to 4 pm from September thru November. We will meet in person as a group in Salina on 5 of the selected Thursdays from 9am to 4pm.
Once this course is completed volunteers join in and begin volunteering on Master Gardener community projects and outreach. New volunteers contribute 40 hours of service during their first year and become certified Master Gardeners thereafter.
If you are interested in taking the course the first step is to fill out a Master Gardener application form through our online application form. Then you will be contacted regarding class details and schedule. For questions you can email jlgraves@ksu.edu
Important Links
Who are Master Gardeners? / Who can Become a Master Gardener? / Kansas Master Gardener County Programs
Master Gardener Application
Demonstration Garden
Find our CKD Demonstration Garden in Salina here